A full list of compositions by Phillip Roberts. If interested in obtaining scores, see contact page.


Piece (year)
$9 per Hour
(2018)
Ḥer em Iteru (On the Nile)
(2017)
Teśer ent Iteru (Barley of the Nile)
Ankhȧ, Ankhes (I Live, it Liveth)
Em Aqah (The Flood)
Meruḥu (The Oar)
Maӽent ent Ra (The Makhent Boat of Ra)
American Vignettes
(2016)
Three Scenes in the Life of an Opossum
Turkey in the Straw
Funk Etude
(2016)
No. 5- He's Going Through a Phunk Phase
Variations on a Theme from Sweet Sweetback's Baadasssss Song
(2016)
Tigris and Euphrates
(2015)
Civil War Songs,
Walt Whitman (2015)
An Army Corps on the March
As Toilsome I Wander'd Virginia's Woods
Long, Too Long America


The Library of Alexandria
(2015)
Animals of Ancient Egypt
(2014)
Those who Dwell in Nu are Made Wolves and Become Hyenas
I am the Serpent
I am the Crocodile


Two Funk Etudes
(2014)
No. 3- Diggable Dirigible
No. 4- Phrogenesis
Pastorale for Organ
(2014)
Madeline Usher,
Edgar Allan Poe (2014)
Part I
Part II
Fugue and Epilogue for Chamber Ensemble
(2013)
A Small Good Thing
(2012)
Two Arrangements for Choir and Bluegrass Band
(2012)
I Know You Rider
When God Dips His Love
Two Funk Etudes
(2011)
No. 1- Hocket Rocket
No. 2- Phunkonometry
The Fountain of Youth
(2011)
Embarkation
The Angels' Lament
The Fountain of Youth


Nocturne for Piano and Orchestra
(2011)
Parallel Canvas
(2010)
Tantivy
The Garden of Earthly Delights
Moloch and the Marionettes


Behold, I Build an House!
(2010)
Passacaglia for Orchestra
(2009)
Narrative for Wind Quintet
(2009)
String Quartet- "Progressive Rock"
(2008)
Moderato
Misterioso
Allegro


Echoes of the Blue Ridge
(2007)
Two Piano Rhapsodies
(2007)
El Cid
(2006)
Whenever You're Lost
The Battle of Valencia
A Family's Lament


Snowy Lake's Serenade
(2005)
Powered by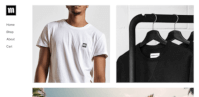 Create your own unique website with customizable templates.